A camp session at Wildwood lasts just 5 days, but we often talk about Camp Wildwood being a 10-year program.
Why? We focus on having campers come back each year because the research shows increased benefits for campers each year they return, culminating in long-term benefits that will impact campers into adulthood.
What are these benefits? We're glad you asked!
The Long Term Benefits of Camp
Wildwood programs teach social emotional skills, help campers build positive relationships with others, and build environmental literacy. Some of the social-emotional skills include the ablility to regulate one's own emotions, thrive in new social situations, and solve disagreements with others. Environmental literacy, on the other hand, can translate to wanting to explore and being comfortable in the outdoors.
In the long-term, these skills make a difference for campers economic, educational, and emotional wellbeing.
Shannon, Wildwood's Camp Program and Engagement VISTA explains that "camp lessons and memories help guide the camper's future even more when campers have to to come back year after year."
---
The Importance of Camp Culture to Retention
While we create and test new programs to increase camper fun and challenge each summer, new programs alone don't explain why campers come back each year.
Wildwood's Camp Director, Kevin, credits camp culture.
"When a child comes to camp, we eat traditional camp meals in our dining hall, we play games that we only play at camp and we sing songs and make crafts and tell jokes that are unique to the camp experience.
In other words, Wildwood has its own culture.
The culture survives from a long unbroken chain of campers and staff coming back year after year and bringing back the same jokes and crafts and meals and activities and enjoying them again and again.
As this happens, new campers and new staff get to learn this way of doing things and participate in this camp culture along with all the joy and the sense of belonging that comes with being part of something bigger than oneself.
Campers become experts at "Wildwood culture" and increase both their confidence and competence as they return to familiar territory. Wildwood expects then guide new campers and younger generations along the path.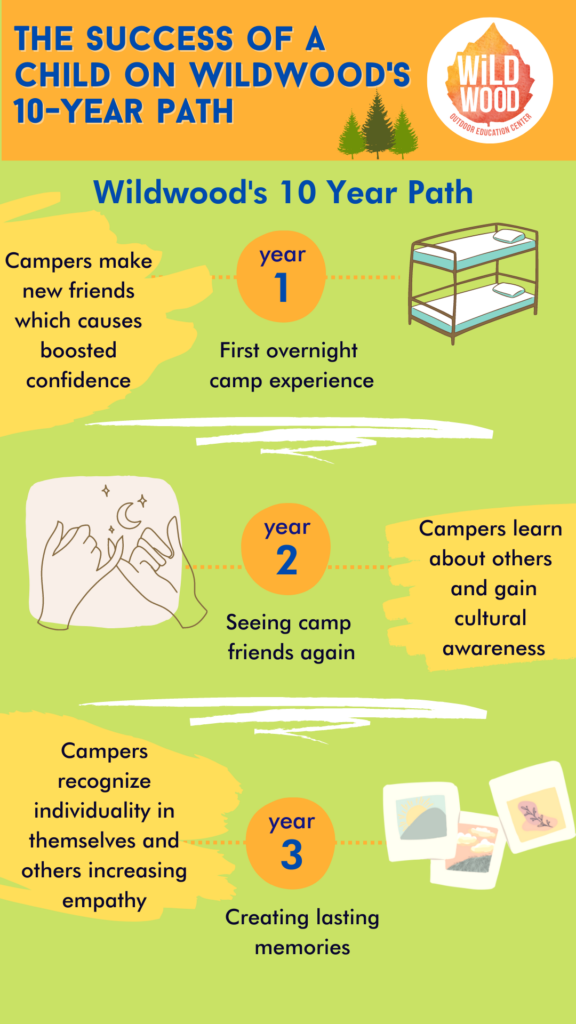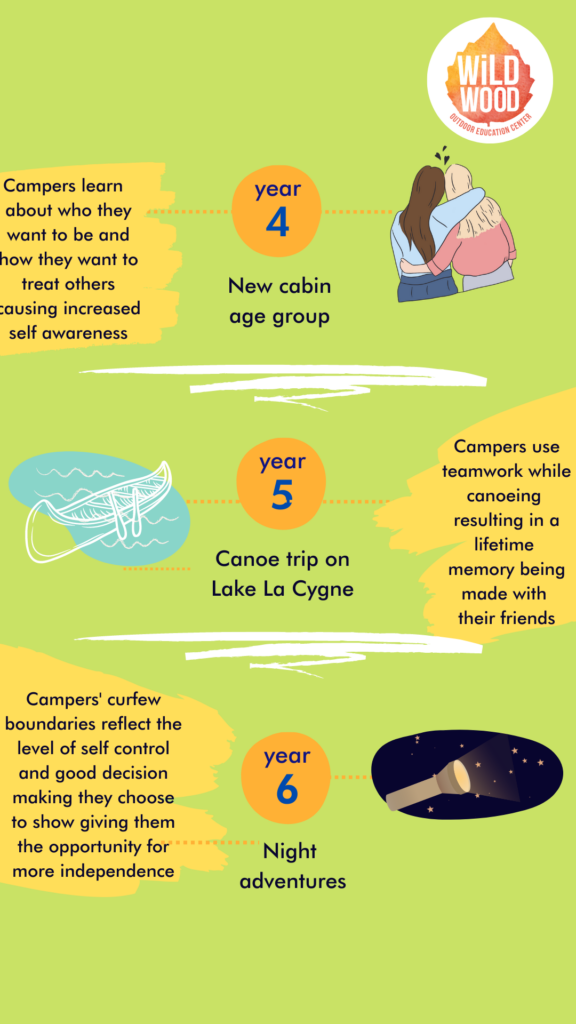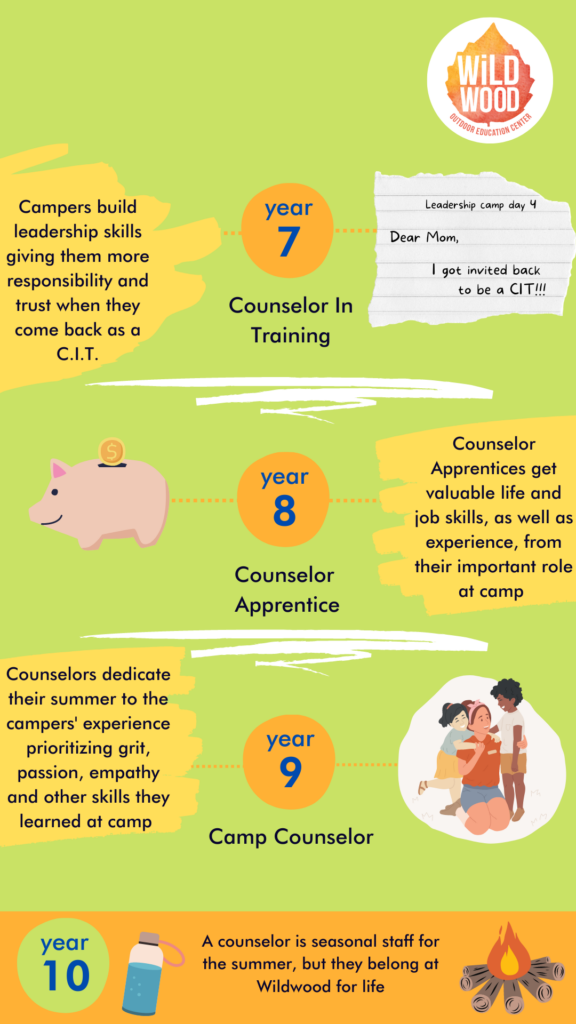 ---
Belonging at Camp
In addition to camp culture, Shannon similarly cites a sense of belonging as being key to campers wanting to return.
"Returning to camp for many years not only means the camper can go on the canoe trip or have a chance to become a counselor in training, it means the camper has found a place where they can feel a sense of belonging.
They have a safe place for years to be themselves and grow in a way they find comfortable."
---
"Campers Back, Alright!"
As we're preparing for summer 2023, we want our campers, parents, and staff to know that you are vital to making Wildwood a 10-year program worth coming back to. We need you.
"We want to retain as much of the good stuff as we can for next summer," says Kevin, "and we hope that you will come back to camp again even if you have missed a year or three." You ensure the chain of culture remains unbroken.
"And if you have never been to Wildwood, please consider coming out and experiencing our culture." We can't wait to see you.