Wildwood Mission
We bring kids outside to learn and grow together, transforming summer into a season of learning, youth development, and outdoor adventure for low-income Kansas City area youth.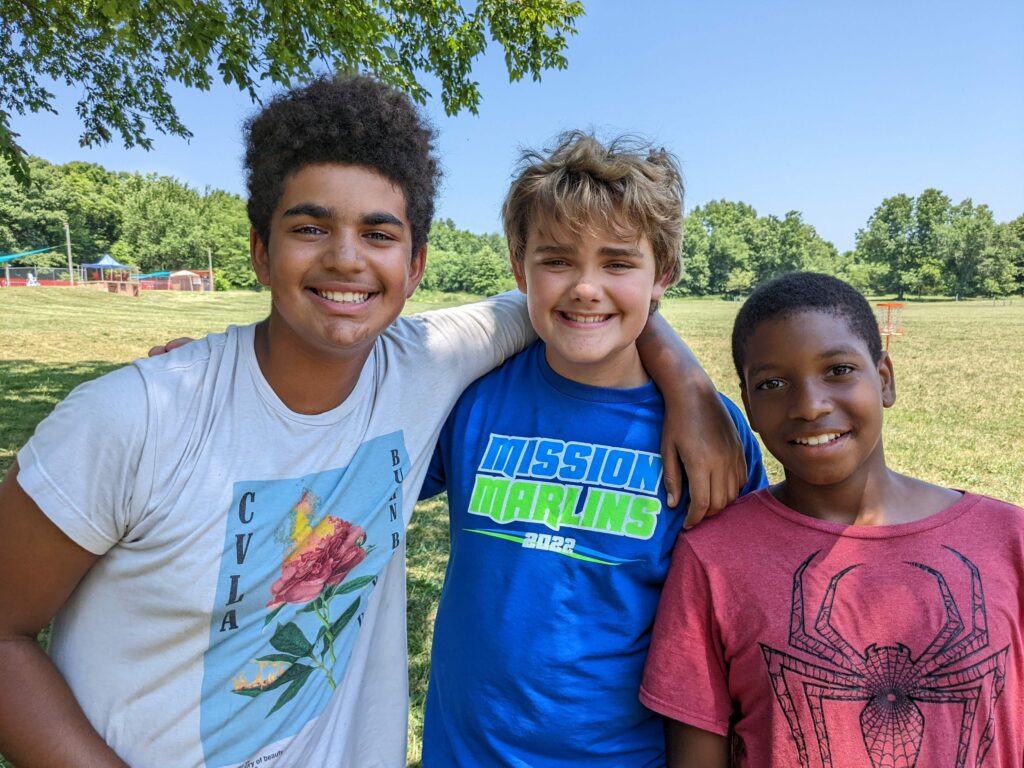 Programs and Services:
Summer overnight camping experiences designed to increase summer learning opportunities and diminish the opportunity gap for low-income children.
A diverse set of outdoor-based programs and activities that optimize the unique benefits of immersion in the natural world and build relationships in a camp setting. Programs and activities are designed to achieve measurable outcomes leading to lifelong personal and economic success.
Year-round opportunities for group/school outdoor education and other experiences structured to promote, fund, or support the summer camp program.
Wildwood provides youth transformational outdoor learning experiences through the support of community organizations, donors, and foundations. Wildwood programs are designed to deliver three key learning experiences:
Overcoming Challenges
Applying Science
Building Community
---
History: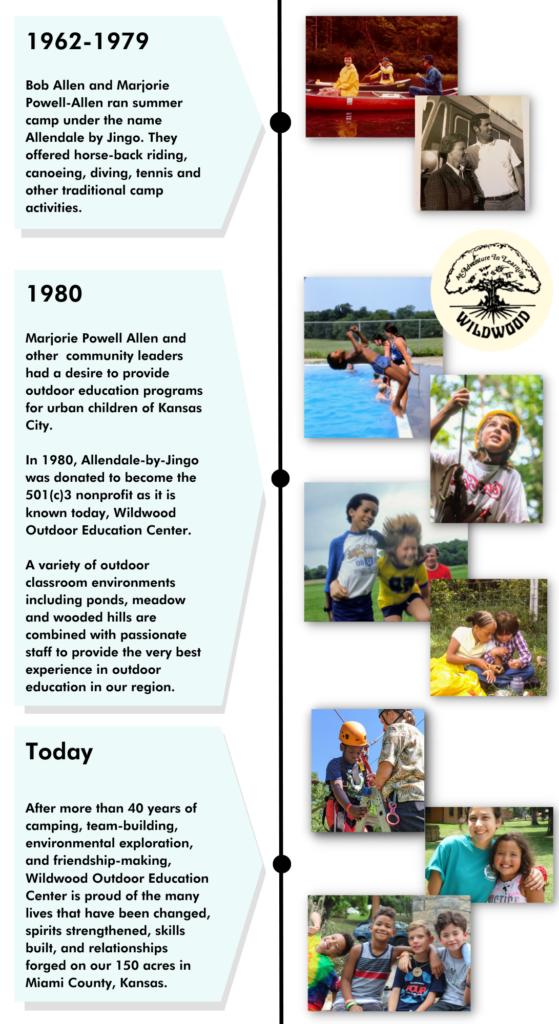 ---
Finding Camp: