Wildwood is honored to have corporate partners who make Wildwood even greater for our campers. One of the ways you can help is by adopting a cabin!
We are home to 5 camper cabins that sleep up to 24 each week. While we are adept at making sure that cabins are clean, and have working air conditioning, electricity, and plumbing, you can help make a cabin feel like a home away from home.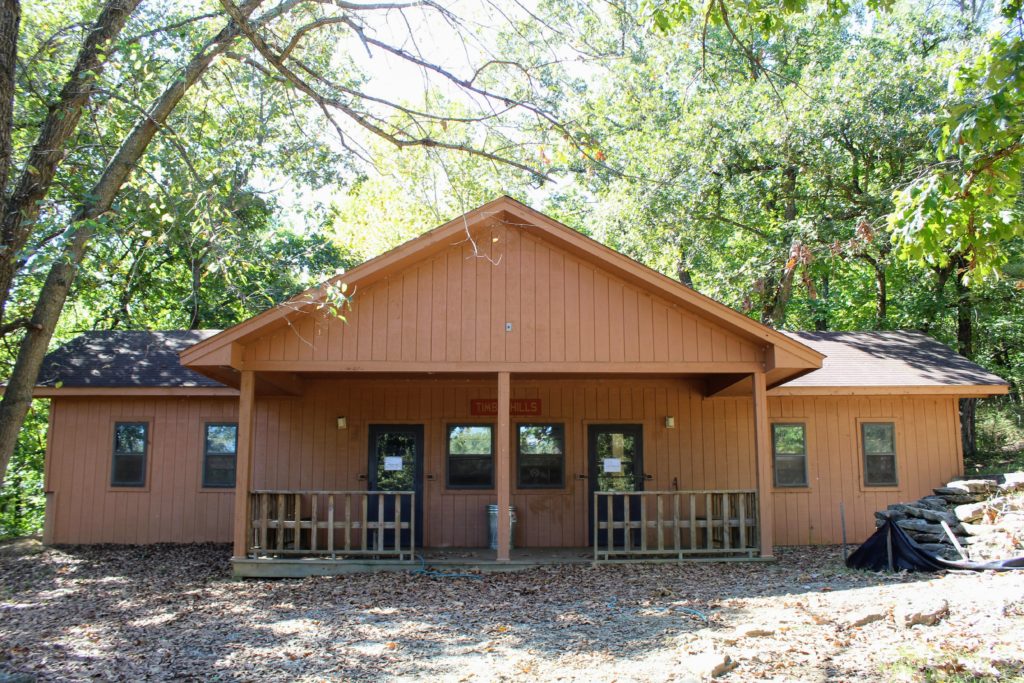 By adopting a cabin, you support campers' comfort and experience for years to come. Your support deep cleaning at the open and close of the season, and adding touches that feel welcoming and unique. This includes small things like replacing blinds, shower curtains, and lighting fixtures; as well as larger things like adding storage spaces for campers' belongings and painting walls.
In short, your adoption of a Wildwood cabin means more comfort, smiles, stories, and friendships for KC kids.
---
---
How Much Will it Cost?
Most groups make a financial investment of $1,000-$5,000 in supplies, and have employees donate time to complete the projects.
---
What Are the Benefits of Cabin Adoption?
Supporting Wildwood campers!

Corporate team-building opportunity

Potential tax benefits

. We are happy to acknowledge in-kind support
Heartland Coca-Cola's Adopted Cabin
---
Turner Construction's Adopted Cabin
---