COVID-19 Update: To address the uncertainty caused by COVID-19, we are offering an extended financial deadline, including the $25 deposit, for all camper families until June 8th. To delay payment until June 8th, please follow the directions below:
Fill out ALL forms, and then select "Delay deposit and payment until June 8" as your payment plan.
If you are requesting financial assistance, we will apply any credits prior to the payment due date.
You will be responsible for the balance due on June 8. We will email you the week before as a reminder.
What We're Doing to Keep Campers Safe This Summer:
Screening campers and staff for illness before and during camp 
Reduced camper group size
Reduced camp session size
Increased sanitation and hand-washing 
No volunteers or outside individuals will be allowed to enter camp
Increased communication with parents and the public about any illness or health concerns
In order for Wildwood to safely hold camp, Kansas must reach Phase 3 of "Ad Astra: A Plan to Reopen Kansas," and we must have sufficient operating information including health and safety guidelines from authoritative sources.
---
Kids grow better outside. Summer camp is a great opportunity to build independence, make new friends, and gain confidence–all in a safe, exciting, kid-centered environment.
2020 Summer Camp Dates:
Camp Wildwood Session 1: June 15-19 Canceled
Leadership Camp: June 15-19 Canceled
Camp Wildwood Session 2: Canceled
Camp Wildwood Session 3: June 29-July 3 FULL
Leadership Camp Session 3: June 29-July 3
Camp Wildwood Session 4: July 6-10 
Camp Wildwood Session 5: July 13-17
Camp Wildwood Session 6: July 20-24
Camp Wildwood Session 7: July 27-31
All regular sessions begin at 10 a.m. on Monday morning and end at 3 p.m. on Friday afternoon. 
Bus transportation from four locations in the Kansas City area is available!
Hy-Vee 6655 Martway, Mission, KS
Scheels, 6503 W 135th St., Overland Park
Hy-Vee, 9400 E 350 Hwy, Raytown, MO
Independence Center, 18801 East 39th St S, Independence, MO
---
2020 Camp Options:
Camp Wildwood, $550*
Camp Wildwood is a five day long overnight camp filled with traditional activities for kids entering grades 3-8. Campers will spend the week choosing daily fun activities, making new friends, and gaining independence and teamwork skills.
Leadership Camp, $550*
Leadership Camp is designed for young adults entering grades 9-12 who are interested in building leadership skills and becoming camp staff someday. Campers will learn about leadership styles, shadow camp staff, and organize a camp-wide activity, as well as taking part in traditional activities. Following the June 29-July 3 training session, leadership campers who are ready for internship will be assigned to Camp Wildwood sessions to return and intern with a cabin group.  There is no additional cost for the internship session. Registration for Leadership Camp requires pre-approval including a phone interview, and is limited to 15 participants.
*Wildwood offers need-based financial assistance for each session
---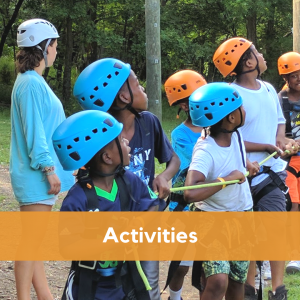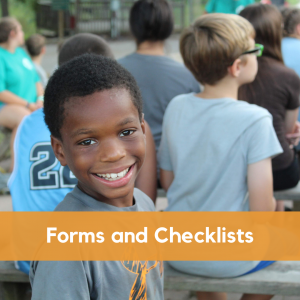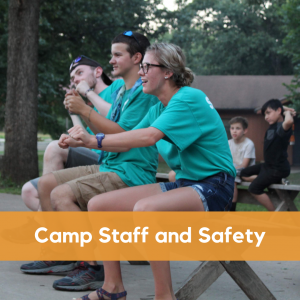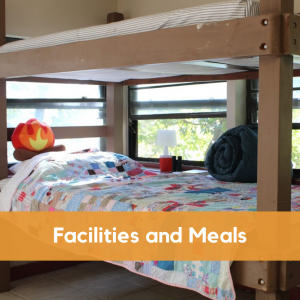 Wildwood is dedicated to building life-long memories and friendships for kids from diverse backgrounds. To achieve this goal, Wildwood utilizes activities that build confidence and self-esteem, and it provides campers with new experiences and learning opportunities that might not normally be available. By allowing campers to begin anew, surrounded by people who have no expectations or previous conceptions, Wildwood enables campers to become who they want to be and discover who they might become.
Camp Wildwood is expertly designed and facilitated to increase friendship skills, problem-solving confidence, appreciation and understanding for the natural world, and independence within each camper.
Financial Assistance:  During the registration process, you will have the option to request financial assistance. 
For additional information or to reach our staff, call us at (913) 757-4500 or info@wildwoodctr.org.