It feels impossible, but summer camp is a mere four months away! We just opened registration, and we've started recruiting for summer staff, including counselors, cabin leaders, lifeguards, and more.
Laura, our Operations Director, and I will meet hundreds of college students this spring for recruitment. We'll try to tell them why they should spend their summer at Wildwood.
But it's hard to explain all of the "why's" in a few minutes.
Most broadly, working at camp and, more specifically, Wildwood offers transferable skills, experience working with youth and practice leadership skills, and a chance to change KC-area kids' lives.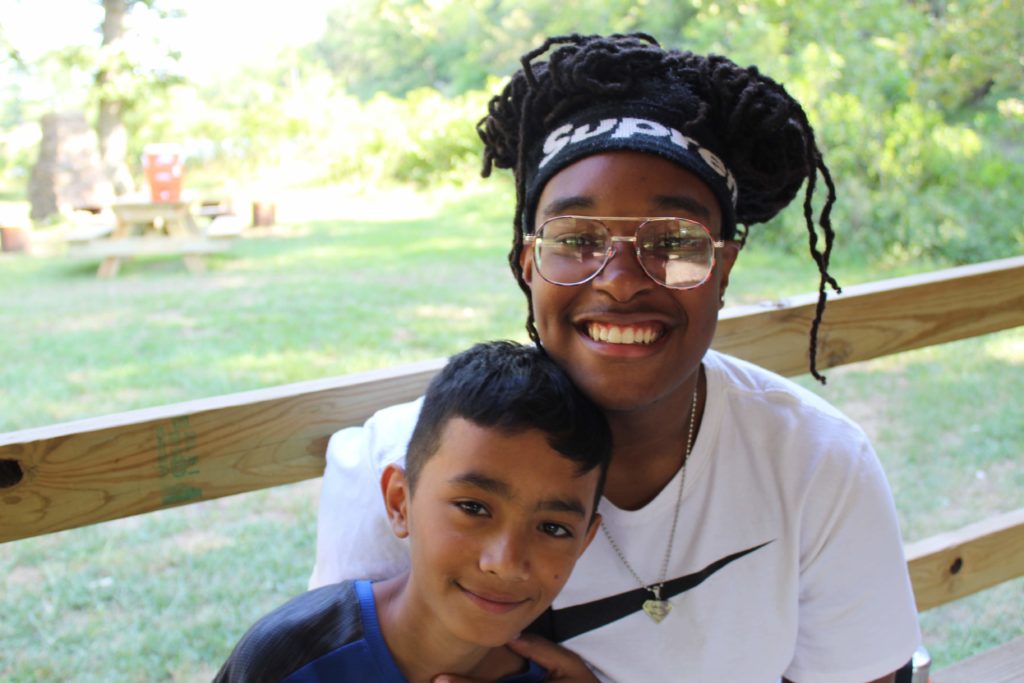 ---
But Don't I Need A "Real" Job?
We do get it–college and high school students are under pressure to snag that perfect summer job or internship that will launch a perfect career.
We'd argue, however, that working at camp is a "Real Job." Working as a camp staff at Wildwood offers leadership skills, trainings and certifications (like CPR and Trauma-Informed Care), or even college credit.
And it's not just us. The American Camp Association has put together a couple of handouts detailing the skills and experience being a camp staff provides, and that employers look for. Skills like collaboration, critical thinking and problem-solving, professional development and letters of recommendation.
---
Okay, I'll Learn Some Skills, But What Else Can You Offer?
Besides transferrable skills, Wildwood offers the opportunity to work with some amazing kids. Camp staff at Wildwood spend time helping campers from all backgrounds learn and thrive.
We're also different from other summer camps. We believe that all kids can benefit from camp, so we remove financial and transportation barriers.
As a result, our campers come from all over Kansas City. 80% of camper families have experienced economic hardship, and 20% of Wildwood campers are in foster care.
Our challenges are different from other camps, and we know that the positive impact camp staff make on campers is different too.
---
Last Stop, Memories.
If you need more convincing, a camp counselor from 2018 wrote about her experience in some depth, and I can't put it better:
"My first week as a counselor was filled with constant hugs from my campers, even if I had just gotten frustrated at them for forgetting their water bottles…AGAIN.
You have no idea how difficult it is to drill into a cabin of eight-year-old boys' minds that THEY MUST ALWAYS HAVE THEIR WATER BOTTLE WITH THEM.
Despite the water bottle struggle and kids not wanting to wear sunscreen though, my first group of campers will always have a special place in my heart.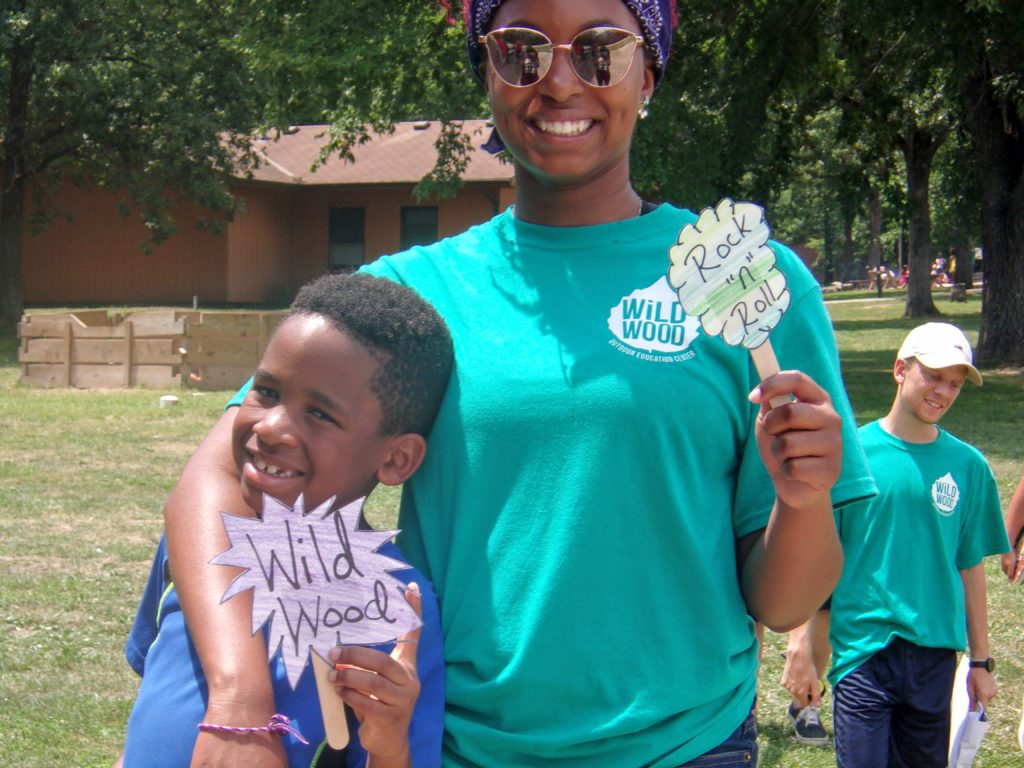 We read stories together at bedtime; they thought the bugs flying around the porch light were more interesting than me; we made friendship bracelets; they broke my fan; we worked through homesickness together; we took lots of pictures; they refused to go to bed most nights; we screamed together during Wildwood's 4th of July firework show; they let my cabin leader and I sing them a song before bed one night (one of them told me I have a pretty voice – I'm not crying, you are), and as soon as they were gone, I wanted them back.
Never before did I think that I'd actually be amused by a song about boogers. But you guys didn't get to see my campers dancing around the cabin before bedtime singing it at the top of their lungs – they were carefree and having the time of their lives, and the booger song will live on in my heart, I'm sure of it."
---
So, have I convinced you? If so, we're hiring! Check out our jobs page here: https://wildwoodctr.org/about-us/jobs/.