Last week, I spent a cold afternoon placing colored LED lights in trees with a volunteer and fellow Wildwood staffer, preparing for the first Electric Night Hike. I grumbled. My fingers were numb, and I couldn't imagine the lights looking good, much less magical.
As the sun went down though, I relaxed. The lights began showing through the trees, a line of green and yellow and red lights lighting up the path around the pond. It was indeed magical.
I stopped for a moment, breathing in chilled November air and gazing skyward. I was amazed how many stars were visible. Twinkling light that had traveled at least eight years to get to me, to camp.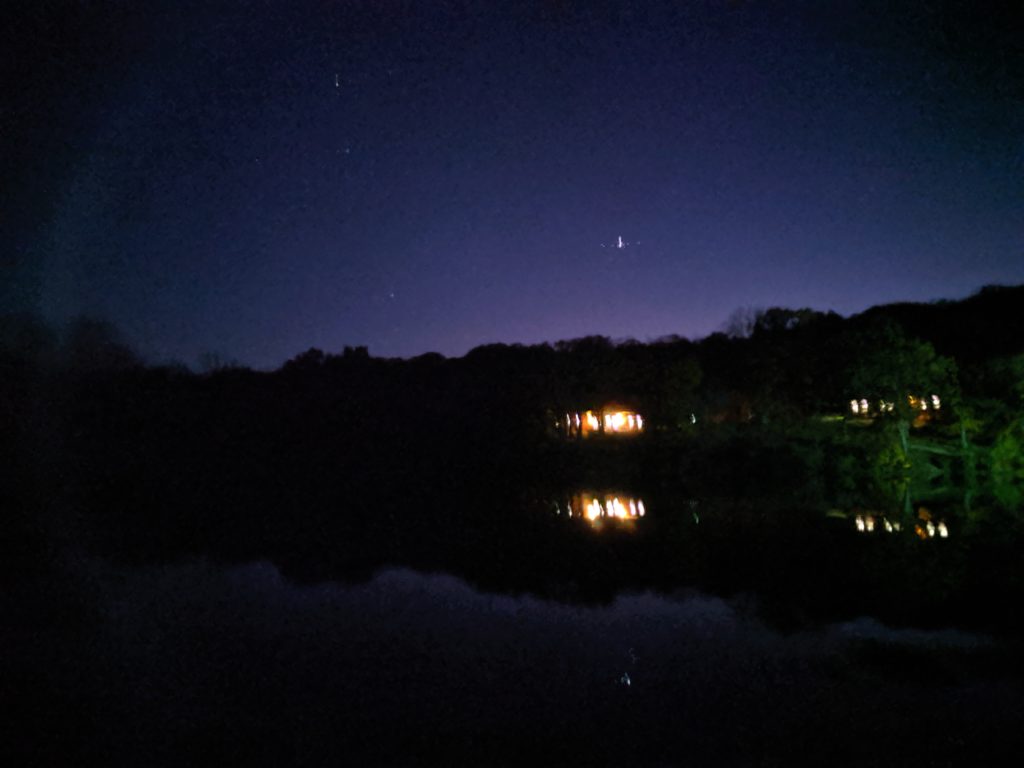 My cold fingers and wind-burnt cheeks didn't bother me any more. I remembered why this year's fundraising campaign, Light Up Wildwood, matters.
---
What Is "Light Up Wildwood"?
At the most literal level, "Light Up Wildwood" is about keeping the lights on at camp. Electricity powers everything we do at Wildwood. From keeping the flood lights on at night and making sure the pool is ready, to running A/C in the cabins (something we are thrilled to be adding for summer 2020) and cooking every camp meal, we couldn't make the magic of camp happen without electricity.
Just as importantly though, Light Up Wildwood is about sparking joy, wonder, and discovery for campers.
Like me, most campers probably don't have the opportunity to see so many stars. Wildwood opens the opportunity for all campers to see what's possible.
---
How You Can Get Involved
You can help light up a Kansas City kid's summer at Wildwood.
The easiest way is to donate here, but you can also help by experiencing the magic of Wildwood at Electric Night Hike on November 15th and 16th.
The magic of Wildwood is that you can multiply your light into the lives of hundreds of local kids. We need 43 more people to give a week of power–the power to learn, grow and glow.
(If volunteering is more of your thing, that's great! Email me at jane@wildwoodctr.org to learn about our volunteering opportunities.)