You might already know that we ask campers to take surveys while they're at camp. But you might not know why.
We ask campers to take surveys for two reasons: so we can improve camp, and so we can make camp as impactful as possible. We want campers to leave Wildwood with a new enjoyment of being outside, enthusiasm for science, and social and emotional skills gained through cabin life.
Here are a few highlights:
At the end of camp,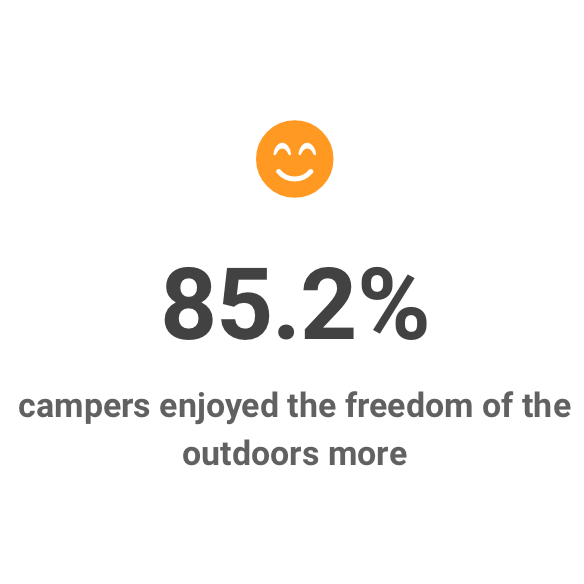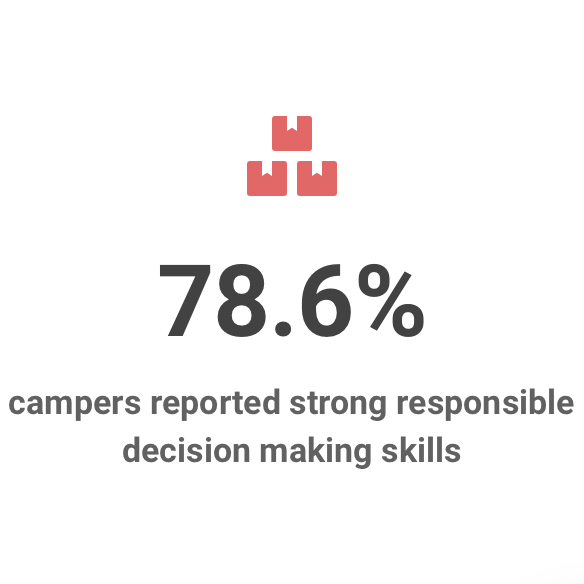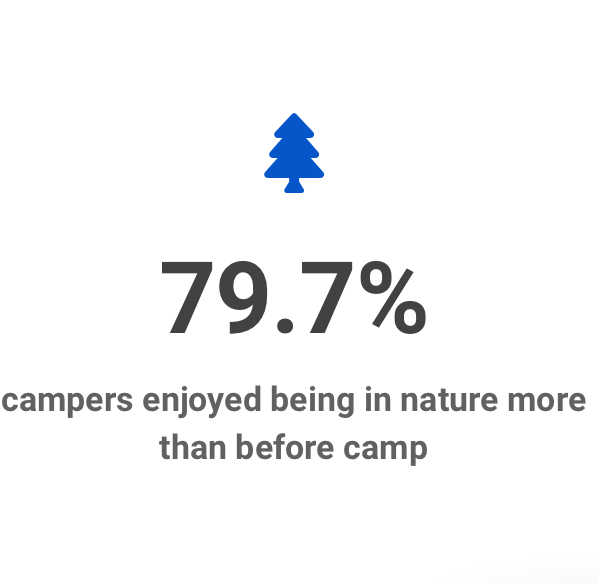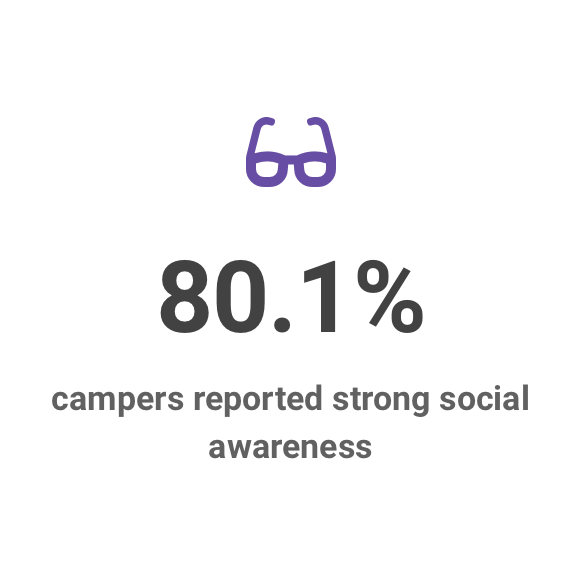 ---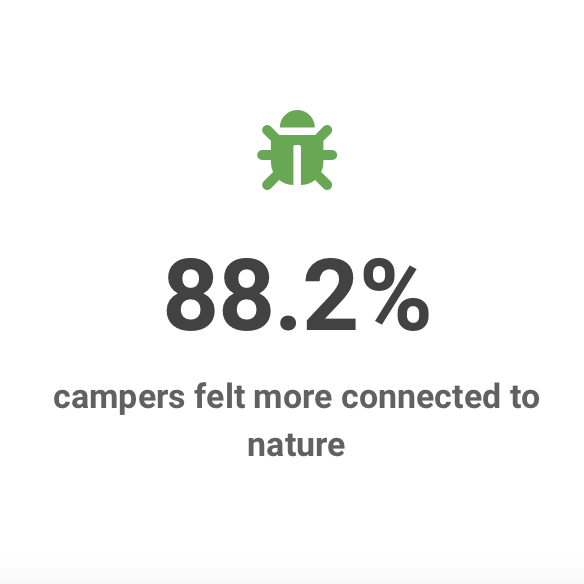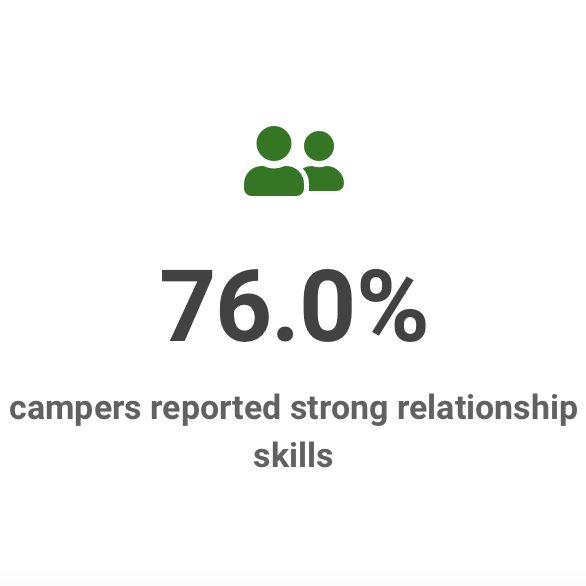 Other Insights
In addition to what campers learn, it's incredibly important to us that campers AND parents are happy with the camp experience.
Last year, our parents and older campers (age 12+) also let us know how we can make camp better. Here's what we learned: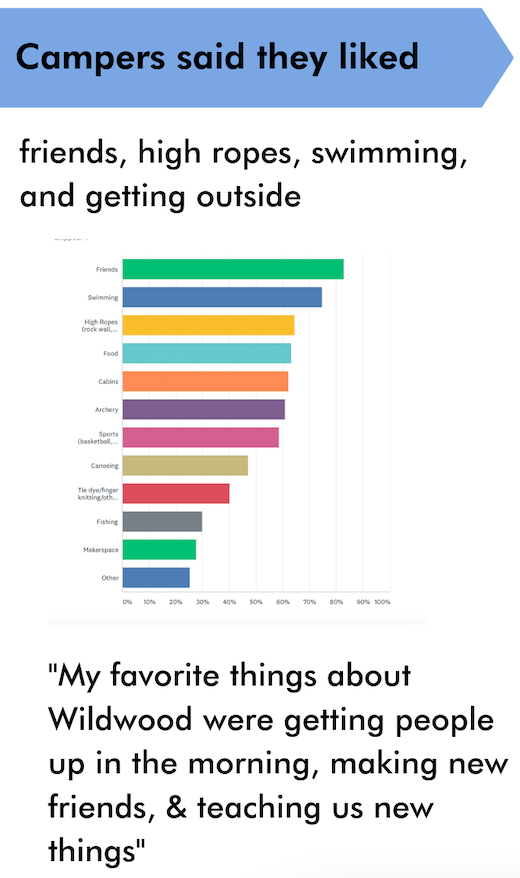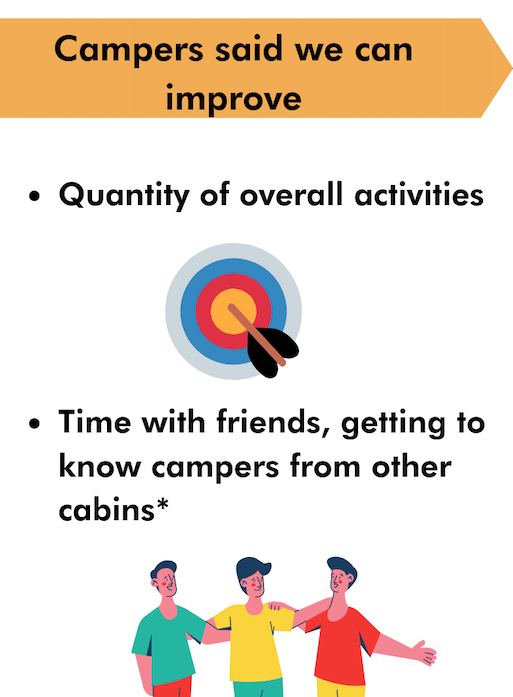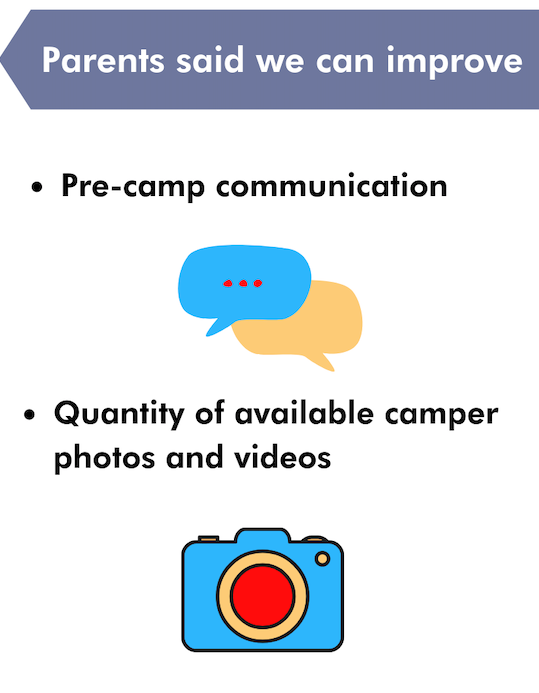 P.S. If you'd like to volunteer as a photographer this summer, please let us know! Email Jane at jane@wildwoodctr.org or text at (913)738-9067. 🙂
---
A Note About Our Survey Data
In 2021, Wildwood capped overnight camp at half capacity to reduce COVID-19 risks, and served a total of 337 campers. Of those, 66 campers' surveys could not be matched from pre- to post-, and were excluded from the data.
The remaining 271 surveys were analyzed for camper growth in five areas: environmental literacy (particularly wanting to be outside and feeling connected to nature); responsible decision-making; self-management (being aware of and processing one's emotions in a healthy way); relationship skills (conflict resolution, feeling connected to others); and social awareness (empathizing with others and reacting accordingly).