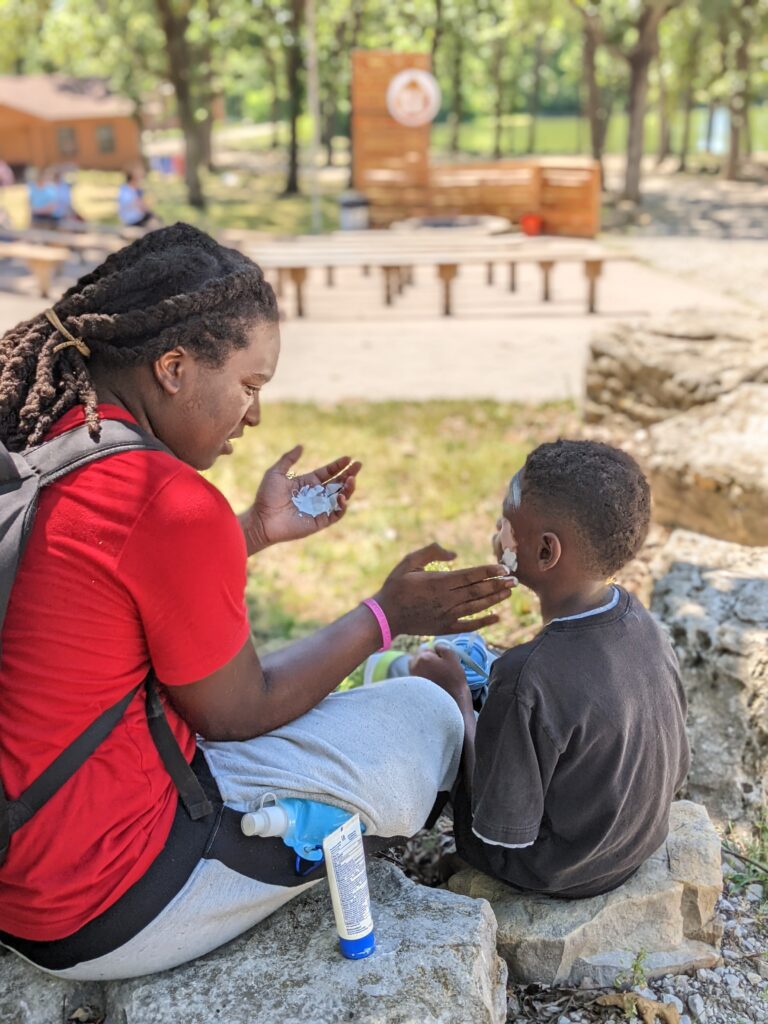 Leadership Camp is Wildwood's signature teen program, and more than 40 high schoolers participate each summer.
In 2023, we are transforming Leadership Camp into the Leadership Program. The Leadership Program retains all of the things teens (and parents) enjoy about Leadership Camp, and adds graduated opportunities, training, and challenges.
Our goal is to provide job opportunities that focus on the areas of youth development, activity facilitation, and facility support. In addition, participating teens will learn the basics of leadership, interpersonal skills and self-awareness.
The Leadership program is available to youth entering grades 9-12 who have a desire to build job skills and practice leadership skills.
The Leadership Program is broken down into three steps:
1. Leadership Camp (Grades 9-12)
Leadership camp is open to all youth entering grades 9-12. Anyone can register through the camp registration system.
Leadership Camp is offered in Session 1 and Session 4 in 2023.During the program, youth will learn about being a leader, working in a team, working with younger children, and utilizing others' strengths.
Leadership Campers will build positive relationships with each other and with camp staff and enjoy special activities.
Leadership Campers who complete the week-long program successfully and receive a recommendation from staff will be invited at the end of the week to return for another week free-of-charge and practice what they have learned.
This program may be repeated for campers entering grades 9-12.
2. Camp Apprentice (Grades 10-12)
Youth entering grades 10-12 who have successfully completed a week of Leadership Camp (in this year or a prior year), may be invited to return as a Camp Apprentice.
Invited applicants will be contacted by the camp director. Campers will asked to submit an application and complete an interview during which they will discuss their availability and scheduling.
Once the application and interview are completed, campers will be added to the Wildwood camp schedule as a Camp Apprentice. Apprentices may return for multiple weeks during the summer, but not more than two weeks in a row.
As a Camp Apprentice, youth will learn several skills. These skills include leading small group activities, managing group behavior and engagement, and supporting the camp food service and facility teams. Assignments may include doing dishes and yardwork.
In addition to learning, Camp Apprentices will receive a stipend of $50-$60 per day for 8 working hours. They will also enjoy camp activities and social time with other Camp Apprentices.
This program may be repeated for campers entering grades 10-12.
3. Camp Staff (Grade 12+)

We encourage qualified campers who have been successful in Leadership Camp and Camp Apprentice programs to apply for full staff positions.

To be considered for a staff position, applicants must submit an application, complete an interview, have their references and background checked, and be selected to work.

We believe that our past campers make great staff because they have experienced Wildwood for themselves!