Camp Cabin Leader (formerly Counselor)
Cabin Leaders at Wildwood help kids learn and grow during the summer. This position creates memorable experiences for kids through activities like small group games, kid-driven play, team building, hiking/nature exploration, fishing and more. A Cabin Leader works with at least one other staff member and together supervise a cabin of up to 16 youth. Additional training is available for lifeguarding, rock climbing, archery and boating.
Responsibilities include
Supervising a group of up to 16 youth in similar age and gender throughout the day and overnight
Ensuring campers' physical, mental, emotional and social needs are met during their week at camp
Facilitating and participating in camp activities like games, hiking, crafts and more
Guiding kids through transitional times (morning routine, night time routine, switching between activities and meals)
Demonstrating leadership by creating a respectful atmosphere
Role modeling emotional resilience and social awareness.
Core Competencies:
Ability to observe, identify, and adjust based on youth behavior
Ability to create a physical and emotionally safe environment for youth and staff
Ability to be flexible in an intensive training and work environment (both indoors and outside)
Ability to work with people of diverse backgrounds, abilities, knowledge and needs
Ability to support other staff in specialty activity areas
Preferred Qualifications:
High School Diploma
Experience working with youth
Experience working with youth in an overnight environment
Experience in teaching
Certification in first aid, CPR, archery, canoeing
Benefits
Housing offered (M-F)
All meals provided
To be considered, please complete the application at the link to the right. Please direct questions to office@wildwoodctr.org.
No calls, please.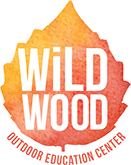 7095 West 399th Street, LaCygne, KS, 66040