Summer Camp Activity Leader
Activity Leaders at Wildwood help youth learn and grow during the summer. This position creates memorable experiences for kids through activities like archery, canoeing, swimming, giant swing, team building, rock climbing and more. An Activity Leader is the lead facilitator in various adventure activities (i.e. archery, canoeing, high ropes, low ropes, and aquatics). Activity Leaders will also support other staff in supervision small groups of youth. Training is provided for the adventure activities and is available for group facilitation.
Responsibilities will include:
Facilitating adventure activities for a variety of youth (i.e. learning differences, size, age, gender, willingness, etc).
Ensuring that all participants follow safety guidelines as instructed by the facilitator
Ensuring that all campers meet physical, mental, emotional and social needs during their week at camp
Managing activity equipment and camp facilities
Supporting other staff with a group of up to 16 youth in similar age and gender throughout the day (evenings and overnight included) with appropriate levels of supervision
Core Job Requirements: 
Ability to setup, manage, and disassemble an activity area (i.e. archery, boating, pool, giant swing, rock wall, zip line, etc).
Ability to orient participants and observers to designated activity area
Ability to match participants to appropriate equipment
Ability to work with people from diverse backgrounds
Ability to support cabin leaders
Preferred Qualifications:
High School Diploma
Experience working with youth in an overnight capacity, teaching, facilitation, belaying, lifeguarding, archery, boating, etc.
Certification in first aid, CPR, lifeguarding, archery, and/or canoeing,
Physical Demands:
Standing, walking, bending, reaching, climbing, crawling, pushing, pulling, squatting, lifting up to 50lbs. Ability to maintain composure at elevated heights.
We offer a starting daily salary at $85/day for 5-6 days a week.
To be considered for this position, please complete an application at the link on the right.  Please direct questions to office@wildwoodctr.org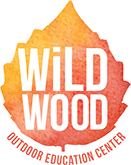 7095 West 399th Street, LaCygne, KS, 66040