The Wildwood Food Service Manager directs the over all food-service operation of the camp including purchasing, preparation, nutrition, service, sanitation, security, personnel management, customer service and record keeping. The Food Service Manager will work closely with the Director of Operations and will collaboratively manage the daily operations of the kitchen. Top candidates will foster enthusiasm in the kitchen, align with the values of Wildwood and have excellent interpersonal skills.
Manage the daily operations of the camp food and dining service including coordinating activities between the kitchen, dining room and outdoor cooking
Oversee planning and preparation of nutritionally balanced camp meals, snacks and pack out food
Ensure safe and efficient preparation and serving of camp meals
Oversee the inventory and ordering of food and follow sanitation and upkeep of camp kitchen, its equipment and facilities
Clean and maintain all food-service areas
Promote practices that seek to reduce waste, reuse items and recycle as much as possible
Standing, pushing, pulling, grasping, squatting, lifting up to 50 lbs.
Knowledge of current health and safety laws and practices
Knowledge of and experience in preparation of special dietary foods
Knowledge of sanitation practices
Ability to work with people from diverse backgrounds
Ability to communicate effectively verbally and in writing
Preferred Qualifications:
Experience in institutional or large food service setting
Knowledge of and experience in ordering, inventory, food preparation, family-style serving and institutional kitchen equipment
Ability to work within a budget and purchase supplies efficiently
Experience in supervision
Some flexibility in schedule
Housing opportunities available (May-August)
All meals provided
To apply, click the Apply Now button. For any questions about the position, please email office@wildwoodctr.org.
No phone calls, please.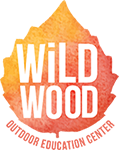 7095 W 399th St, LaCygne, KS, 66040