Adventure Facilitator (on-call/peak day)
Make your own schedule at Wildwood this spring and fall!
Activity Leaders at Wildwood help youth learn and grow during the summer. This position creates memorable experiences for youth through activities like archery, canoeing, swimming, giant swing, team building, rock climbing and more. An Activity Leader is the lead facilitator in various adventure activities (i.e. archery, canoeing, high ropes, low ropes, and aquatics). Activity Leaders will also support other staff in supervision small groups of youth. Training is provided for the adventure activities and is available for group facilitation.
Responsibilities will include:
Facilitating activities for youth and adults
Ensuring that all participants follow safety guidelines as instructed by the facilitator
Managing activity equipment and camp facilities
Completing required documentation
Maintaining cleanliness of camp\'s grounds and buildings
Core Competencies Include:
Ability to observe a group and adjust activities to meet their needs
Ability to memorize activity directions and present to a group
Ability to understand, follow, teach and enforce safety procedures in specialty areas (i.e. archery, boating, fishing, team building, high ropes, etc)
Ability to match equipment to each participant
Ability to maintain composure at high elevation
Ability to train and pass lifeguard certification
Physical Demands Include:
Standing, walking, climbing, crawling, twisting, pulling, near and far sight vision, and lifting up to 50 lbs.
Job Qualifications:
High School Diploma
Must submit to  a background check
Preferred Qualifications:
Bachelor\'s Degree
First Aid/CPR Training
Lifeguard Certification
Facilitation or experience in team building, rock climbing, canoeing, kayaking and/or archery, etc.
Starting salary at $120/Day
Accommodations available during scheduled days
To be considered, please submit an application at the link to the right. Please direct questions to Amanda Hall, Program Manager at amanda@wildwoodctr.org
No calls, please.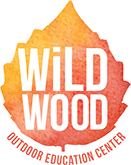 April-May, August-October
7095 West 399th Street, LaCygne, KS, 66040