Environmental Literacy and Social-Emotional Outcomes
At the end of camp,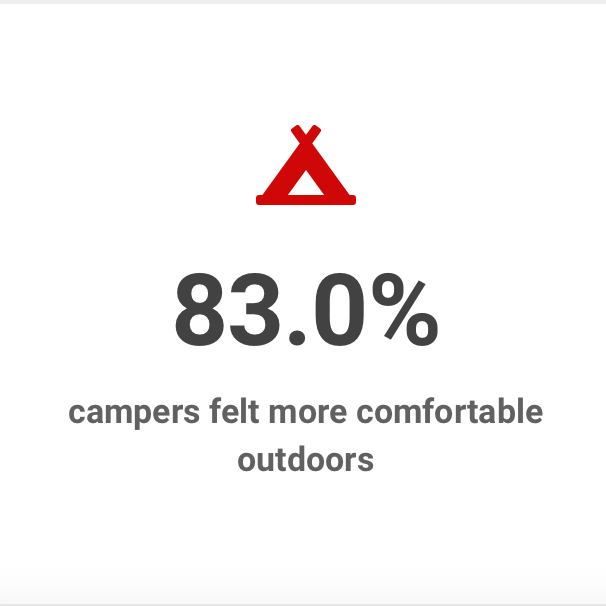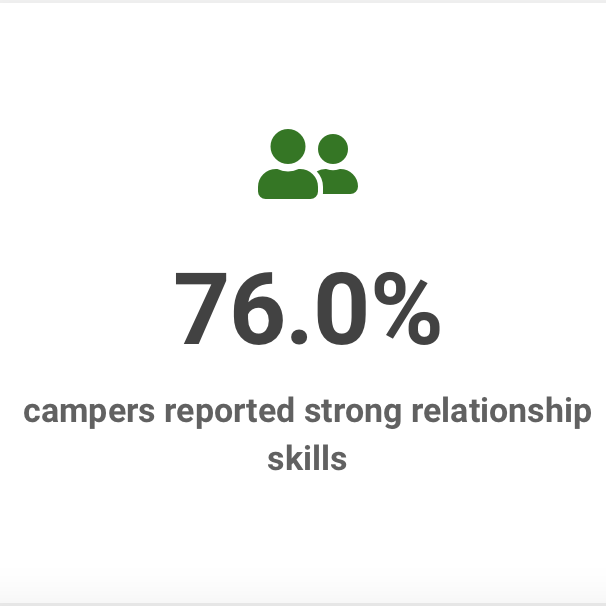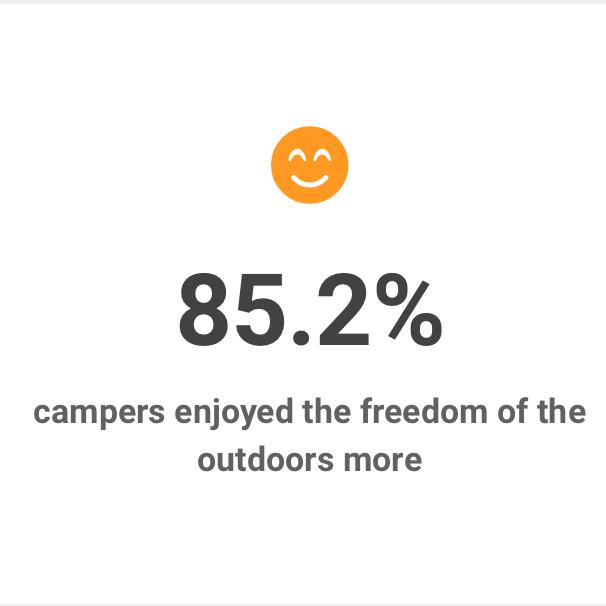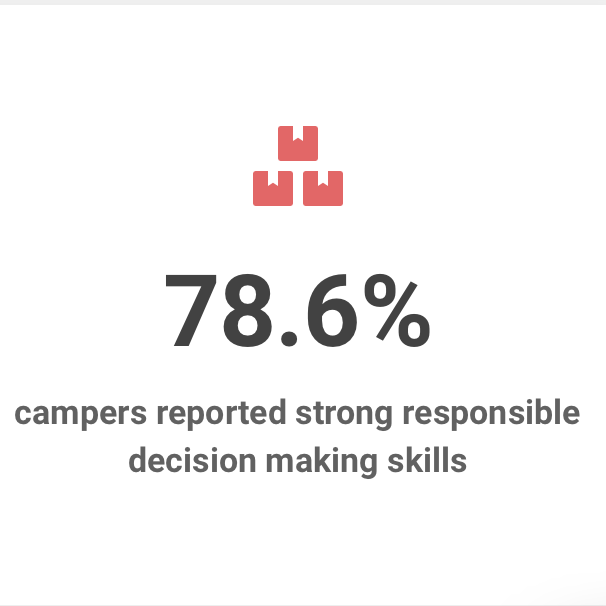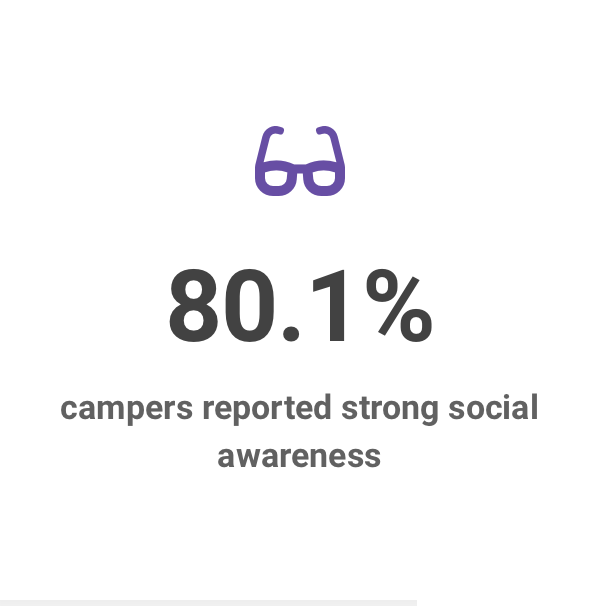 ---
Other Insights:
Our parents and older campers (age 12+) also let us know how we can make camp better. Here's what we learned: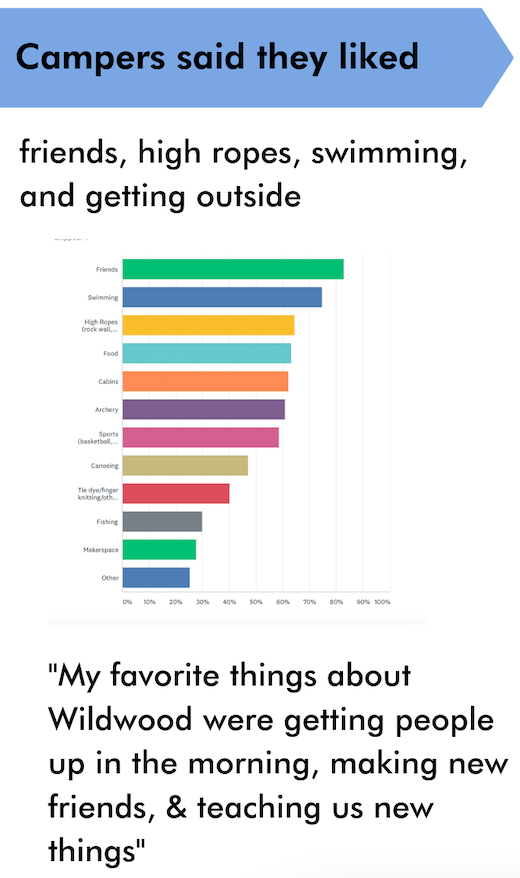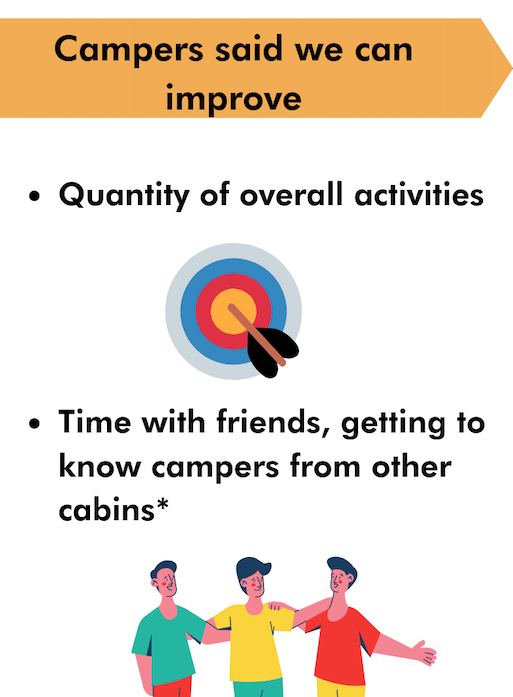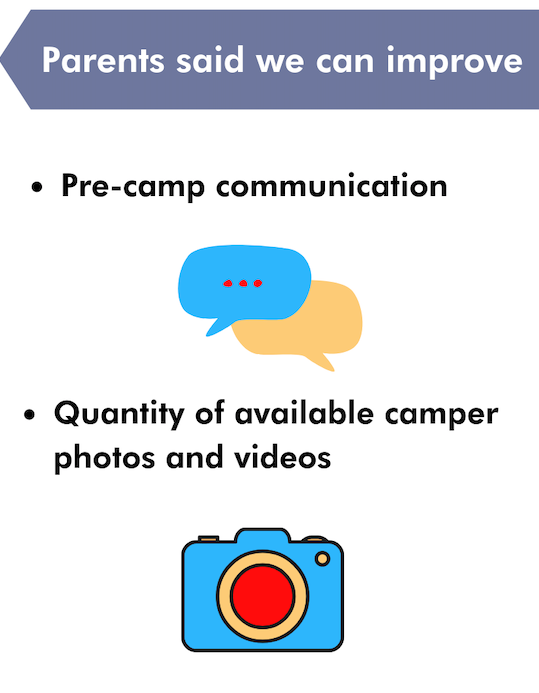 ---
About the Survey Data:
Social-Emotional Learning and Environmental Literacy
In 2021, Wildwood capped overnight camp at half capacity to reduce COVID-19 risks, and served a total of 337 campers. Of those, 66 campers' surveys could not be matched from pre- to post-, and were excluded from the data.
The remaining 271 surveys were analyzed for camper growth in five areas: environmental literacy (particularly wanting to be outside and feeling connected to nature); responsible decision-making; self-management (being aware of and processing one's emotions in a healthy way); relationship skills (conflict resolution, feeling connected to others); and social awareness (empathizing with others and reacting accordingly).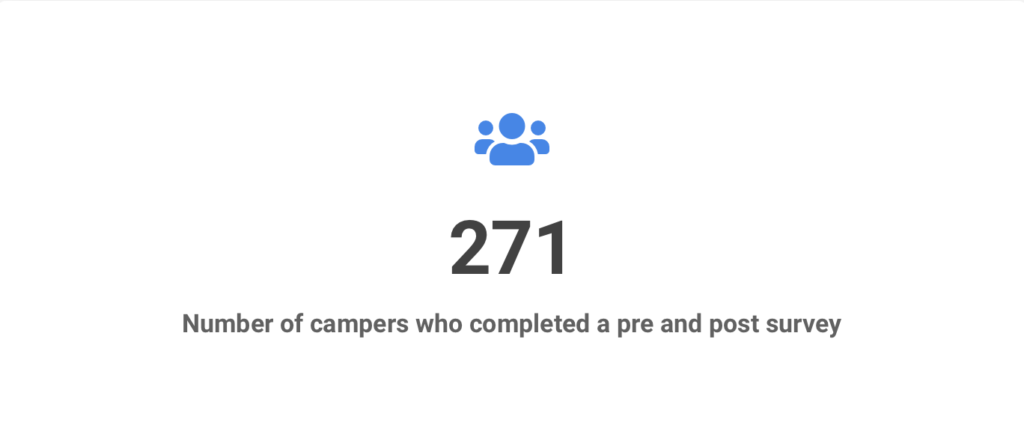 Camp Feedback
In 2021, our camper and parent surveys were supported by a grant through Listen for Good. The grant allowed Wildwood to purchase 4 iPads to make surveys easier for campers to fill out, and add a texting service to solicit parent feedback. Listen for Good also helped "close the loop" on our surveys, sharing our findings and reporting any camp changes to our camper families.
Listen for Good's platform utilized SurveyMonkey. To comply with SurveyMonkey's age requirements, only campers age 12+ were included.