Last month, right as our first campers were arriving, we finished the build on the new Eagle's Nest Makerspace. Our Makerspace master (and elementary school teacher), Kyle, spent the month of May and early June planning a fun, bio-inspired curriculum that meets next generation science standards for engineering.
But when I tell people that "Wildwood has this new, super-awesome, Makerspace that focuses on bio-inspired designs," I get blank stares. What in the world is bio-inspired design?
Simply put, bio-inspired design looks to living things (the bio in bio-inspired) to provide inspiration for engineering problems. Think about how airplanes are shaped like birds, how a 747 has "wings" and "tails."
So, instead of a Makerspace where campers learn to use laser cutters and iMovie, Wildwood campers learn to solve engineering problems using inspiration from nature.
---
Here's my favorite bio-inspired Makerspace project this summer:
First, campers brainstorm living things that fly: hummingbirds, butterflies, bats, dragonflies, owls, helicopters that fall from trees.
Next, campers work in groups and sketch out wings for their water rocket.
---
Once the group decides on a design,they build wings for their rocket. This year, campers have been using recycled materials from Scraps KC.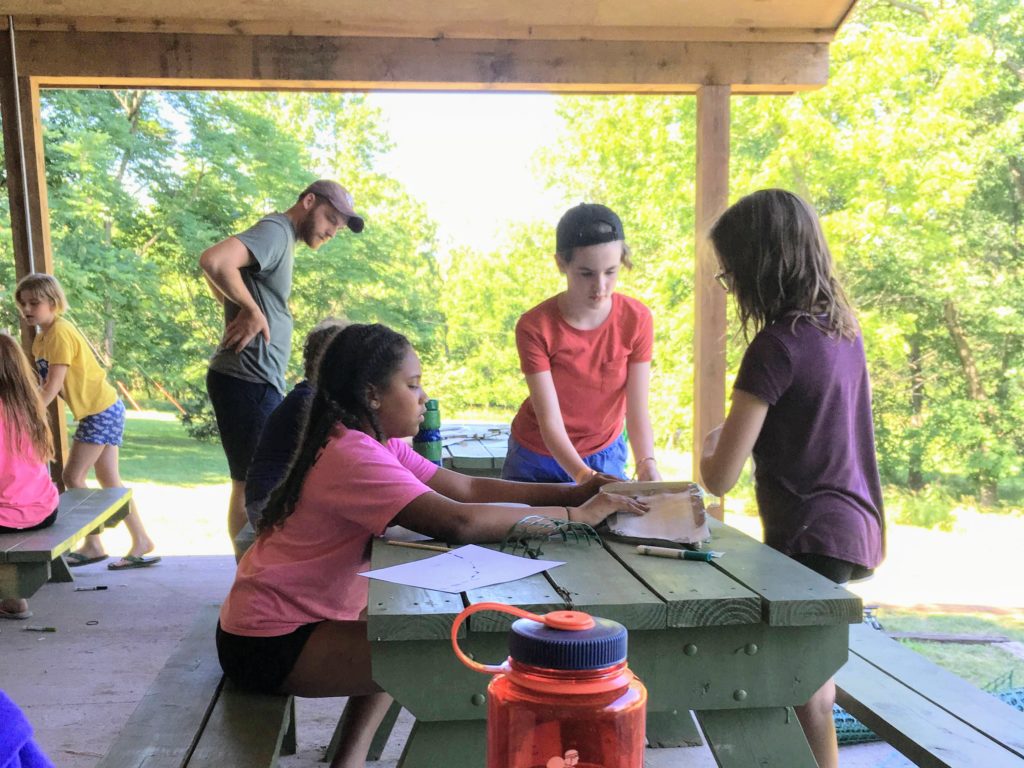 ---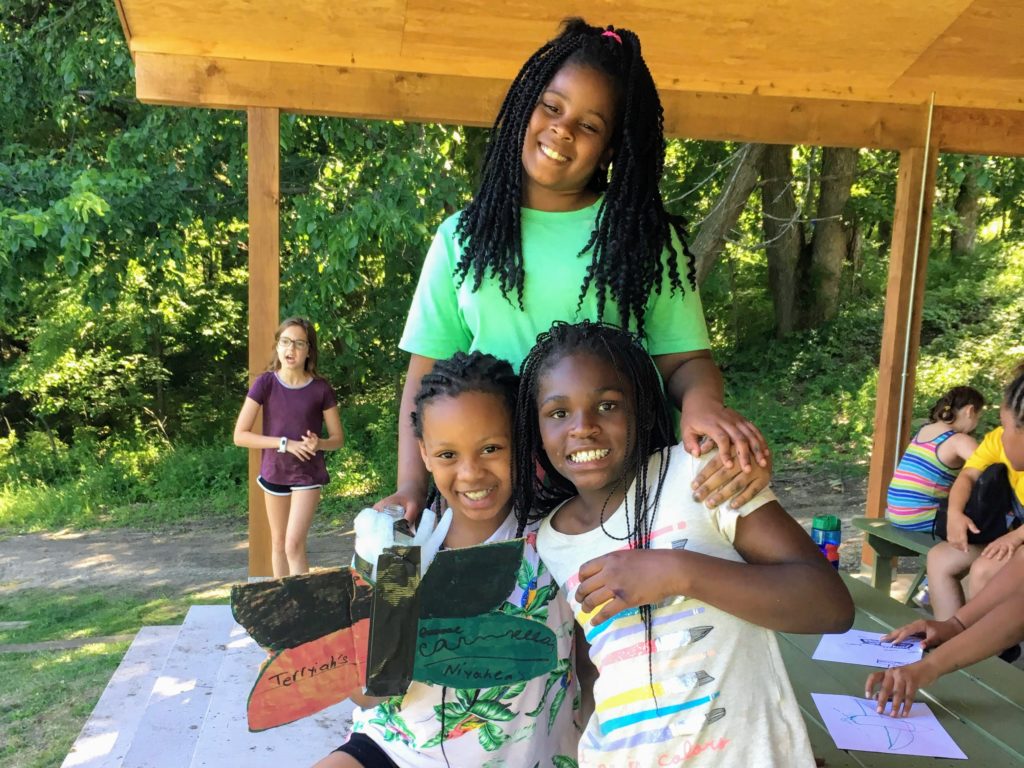 ---
Finally, after brainstorming wings in nature, sketching and deciding on a design, and building wings for their water rockets, campers test out their finished products.
The bottles are filled with water and sealed with a cork. Campers build pressure in the bottle using a bicycle pump until–LIFTOFF!
If you listen to the video, you can hear a camper jokingly say that their water rocket is "trash."
But we disagree. Even if the water rocket flies poorly, campers learn through first-hand experience what kind of wings work and, just as importantly, don't work.
They learn about engineering. While they're having fun, they're learning how to define engineering problems and come up with solutions, how different designs change outcomes, how to take inspiration from nature, how to learn from experiences that don't go as planned.