On a hot July day at camp this summer, I got to witness trauma-informed care in action. An eight-year-old camper sat on a bench outside the dining hall. He stared at his knees, head in his hands.
Seeing the sad camper, Robyn, Wildwood's Executive Director, sat next to him.
"Hey, Mason. You look upset. Are you doing okay?"
Another camper ran up to the bench.
"No," explained the camper, "Mason's upset because there weren't any apples left in the snack bowl today."
"I didn't get one yesterday either," Mason chimed in.
"I can fix that!"
Mason didn't think it would happen–there were only oranges in the snack bowl in the dining hall. But the walk-in refrigerator had plenty of apples.
When Robyn brought back an apple for Mason, his face lit up. He smiled wide and hugged her.
"Thank you!" Mason exclaimed.
"You're welcome, buddy."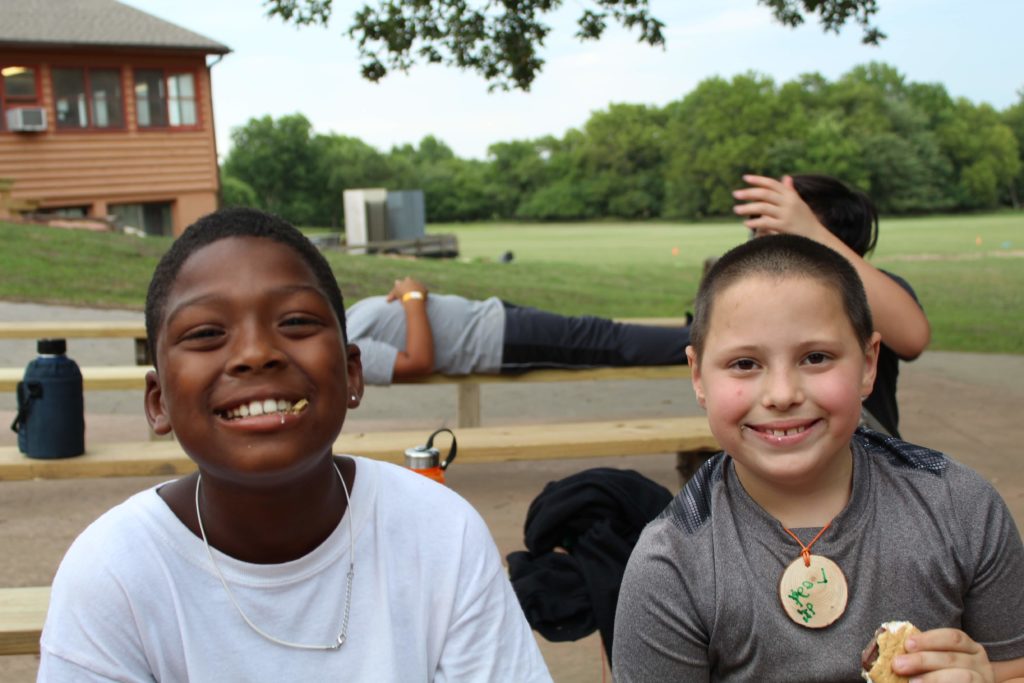 Although the complaint was small, it mattered to Mason.
Robyn, like all Wildwood staff, took the time to notice a struggling camper; to listen to what Mason had to say; to accept Mason and his feelings about not getting an apple. She didn't try to talk him out of it, or dismiss his concern as "trivial."
This is trauma-informed care in action at camp.
---
So what is trauma-informed care?
Trauma-informed care means that caretakers understand that everyone has different experiences, including traumatic experiences, and caretakers create an environment where people feel safe, heard, and empowered to make choices.
At Wildwood, trauma-informed care looks like knowing each campers' name, starting each camp session with team and friend-building activities, counselors asking campers how they're doing, and finding out what's upsetting campers when they have troublesome behavior.
"We really focus on pro-active techniques," explains Laura, Wildwood's Camp Director. "Everything comes from relationships, so we try to build relationships from the first moment kids step on the bus.
"Trauma informed behavior management only works from a place of trust."
---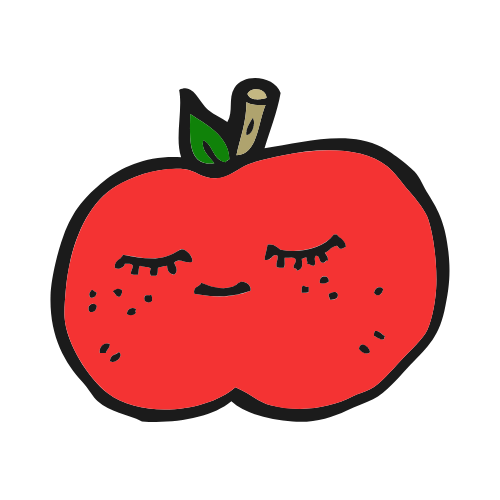 When campers exhibit a behavior that seems unusual or unsafe, staff members first get down to the camper's level and help the camper calm down or de-escalate.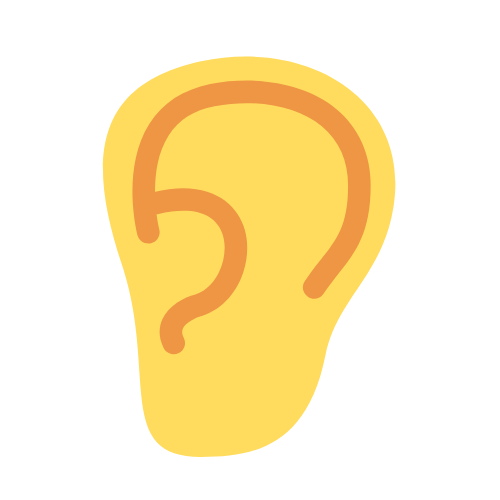 Once the camper is calm, staff help get campers talking, and find out what is upsetting them–listening without judgment.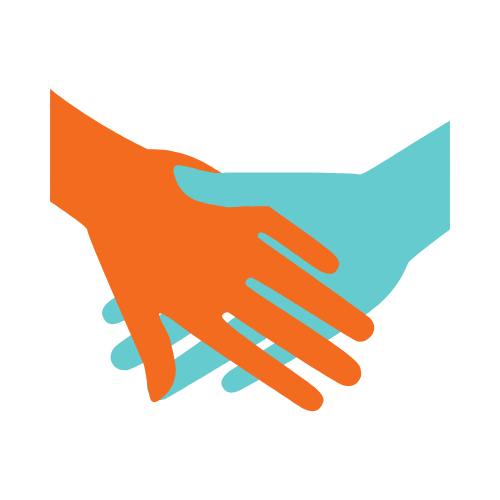 Next, staff and the camper talk about the behavior. Staff and campers work together to figure out why a behavior is not safe and how they can have safe behaviors in the future.
In other words, trauma-informed care at camp means listening to campers and including them in the behavior management process.
"Kids want to be listened to and want to share their feelings–even if they say they don't," explains Laura.
---
Does trauma-informed care make a real difference at camp?
Resoundingly, yes. "Trauma-informed care has made a difference at camp," says Laura. "My first summer at Wildwood in 2014, I had worked for a lot of camps. I had been trained to understand that misbehavior affects a lot of other kids, so the goal was always to just end the behavior."
But Wildwood was unique. "Wildwood serves a wide range of kids in the KC-area, including 20% who are in foster care and 80% experiencing financial hardships, so Wildwood campers' needs were different from other camps I'd worked for.
"Simply telling campers to stop a behavior didn't work. Sometimes campers got more defiant; they often "gave up" and failed to try. Trauma-informed care created middle steps to understand the behavior that came from a place of trust."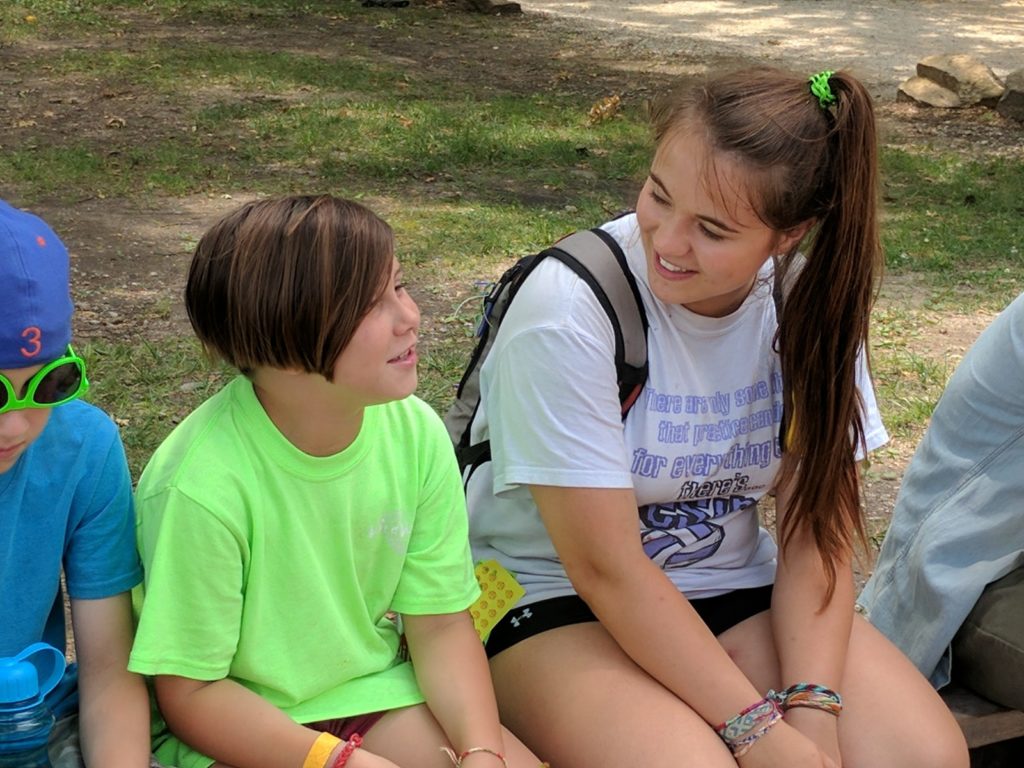 The trauma-informed strategy provides a new way for staff to see and respond to camper behavior. It allows camp staff to see the whole camper, rather than just their behavior, and work with the camper to learn how to succeed in camp relationships and activities.
Trauma-informed care has also made a difference in the numbers. Before training from KVC in 2017, Laura recalled that "some weeks we would have 10 to 15 kids who needed written behavior contracts." But after the training, the need for behavior contracts dropped to "1 to 2 per camp session."
---
Why does it matter?
The kids with the most challenging behaviors and high levels of childhood trauma need camp the most.
Research shows that developing healthy relationships with caring adults and time spent outdoors have the ability to heal the impact of childhood trauma.
Trauma-informed care matters to kids–even, and maybe especially, at Wildwood.
We want every Wildwood camper to feel safe, happy, and empowered. All camps benefit from this approach, and for kids who have experienced childhood trauma, it's the lifeline that allows them to experience camp–and see new opportunities for their own lives.