What do electronic dance music, outlaw country music, and summer camp have in common? They all happen on the same 150 acres we call Wildwood Outdoor Education Center.
In 2019, we embarked on our second year of a contract with a local music festival company, Borda Productions. The company puts on two multi-day music festivals at Wildwood, bringing thousands of visitors to the Wildwood property each year.
The festivals, as you might imagine, are loud and different and, at the beginning of September, sweaty. Festival goers love Wildwood for its natural beauty, great camping areas, and convenient Miami County location.
---
Music festivals transform into camp scholarships.
We love the partnership with Borda productions because it provides much needed revenue through our rental agreement and shares the mission of Wildwood with new audiences.
With 150 acres of forests, fields and shoreline, 18 buildings, miles of water lines, and gravel roads, it costs about $155,000 to maintain this beautiful setting each year.
Music festival rental revenue covers about one third of these expenses annually. This frees up Wildwood's program revenue and charitable donations to empower 100 more local kids to become Gaga ball champions, make new friends and earn new nicknames, tell tales about Jaws (Wildwood's resident snapping turtle), sing campfire songs like Purple Stew, design a bird-inspired rocket in the new Makerspace, and see the sunrise over the trees.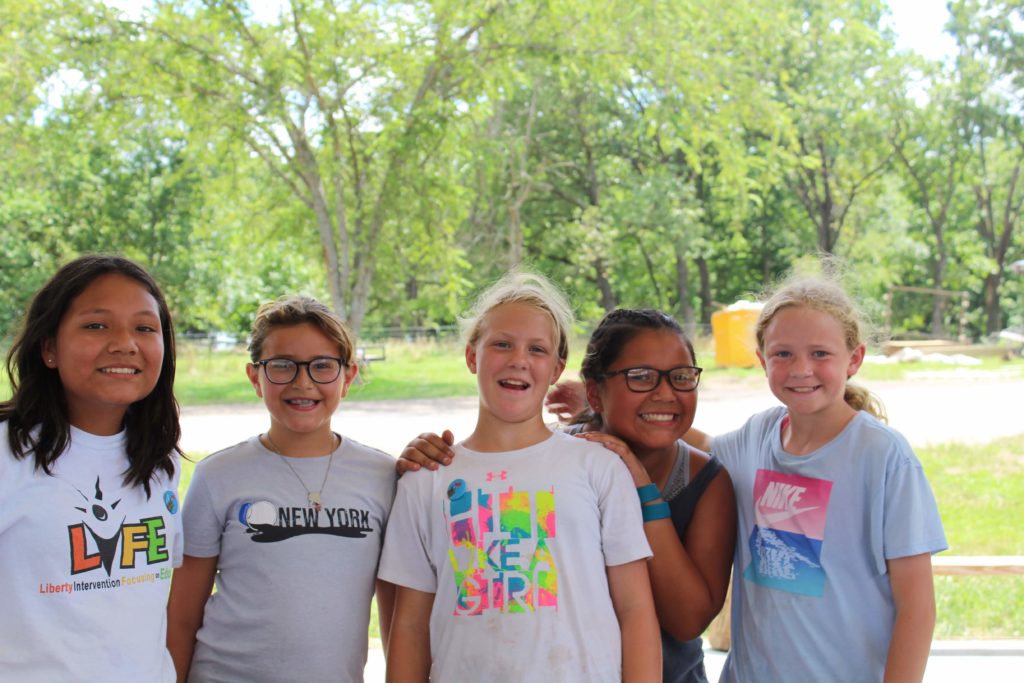 Simply, music festivals helps make the magic of camp happen.
---
Reaching new donors
Music festivals also provide a new way to reach potential donors and camp families who may not otherwise engage with Wildwood's mission–to get kids learning and growing outdoors.
At the most recent music festival, Dancefestopia, one of our most dedicated volunteers, Marcus, and I visited on Saturday night to raise awareness and additional funds for summer camp.
We dressed as "King and Queen of Dancefest," decked out in LED lights, a crown of fake flowers and Tootsie Pops, and light up, blinking hearts. With the backdrop of a thumping bass and trees lit in multicolored lights, Marcus and I joined the fun and met more than a hundred Dancefest attendees.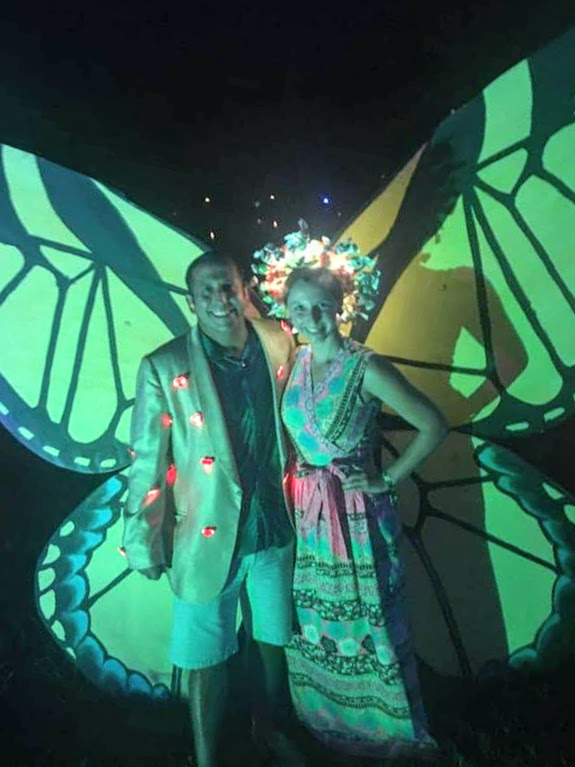 We told attendees about Wildwood, our mission, and our campers, offering a blinking heart pin or Tootsie Pop for a donation. Few attendees knew about Wildwood, but nearly all were interested in supporting campers.
---
So if you've ever wondered "Why in the world does Wildwood host music festivals?" Now you know. They bring awareness and provide revenue for Wildwood to support campers. Music festivals make the magic of Camp Wildwood happen.