The Leadership Specialist at Wildwood helps our teenage campers learn and grow during the summer. The position creates memorable experiences for teens through activities and training. The Leadership Specialist supervises teens (14-17) in the leadership program and works with other staff to provide additional support.
ob Responsibilities:
Planning and implementing one week training sessions for teens in the leadership program
Supervising teens in the leadership program who are at various stages of development and experience
Ensuring that all teens physical, mental, emotional and social needs are met during their week of camp
Develop and implement an evaluation process for teens in the leadership program
Provide support to staff in their interactions with teens in the leadership program
Job Competencies:
Ability to oversee implementation of the leadership training for teens
Ability to manage up to 25 teens in various locations of camp
Ability to advise staff of appropriate interactions with teens
Ability to create a physically and emotionally safe environment for youth and adults
Ability to work with people with diverse backgrounds, abilities, knowledge and needs
Physical Demands:
Standing, sitting, walking, bending, reaching, climbing, crawling, pushing, pulling, grasping, squatting and lifting up to 50lbs.
Minimum Qualification:
Preferred Qualifications:
Bachelor's Degree
1+ years experience working with youth, program planning, and leading training sessions
Certification in First-Aid, CPR, lifeguarding, archery and/or canoeing
Benefits:
Seasonal position
Housing provided (May 22-Aug 12)
All meals provided
If you have any questions, please email office@wildwoodctr.org.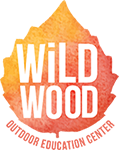 7095 W 399th St, LaCygne, KS, 66040