Summer Camp Health and Wellness Specialist
The Health and Wellness Specialist at Wildwood serves in a support role for camp staff. The position supervises the health center, medication management and the physical and emotional wellness of the youth and seasonal staff at camp. The Health and Wellness Specialist coordinates with the full-time and seasonal leadership team to oversee up to 85 youth and 30 camp staff throughout the week.
Job Responsibilities:
Managing medication in-take, storage and distribution for youth and staff.
Reviewing campers health forms and documenting critical information for cabin and activity leaders
Attending to emergent health needs throughout the week by administering first-aid (within trained/specified abilities), contacting guardians as needed, and seeking outside assistance when needed
Ensuring that preventative health measures are occurring (i.e. applying bug spray and sun screen, staying hydrated, eating and sleeping well, and maintaining clean living spaces).
Providing self-care support to staff and youth
Job Competencies:
Ability to learn and implement first aid
Ability to manage prescribed and over-the-counter medication for kids and adults
Ability to review and understand health histories
Ability to observe, identify and share health and wellness concerns
Ability to research health topics and present findings based on the needs of leadership
Ability to work with people from diverse backgrounds, abilities, knowledge and needs
Minimum Qualifications:
High School Diploma/GED
Current First Aid/CPR certification (or ability to obtain)
Preferred Qualifications:
Bachelor's Degree
1+ years of experience with medication, First-Aid, mental health
Hold a CNA, RN, MD, or LPC
Experience in a summer camp/overnight camp setting
Experience working with youth
Housing provided
All meals provided
To be considered, please complete an application using the link on the right. Please direct questions to office@wildwoodctr.org
No calls, please.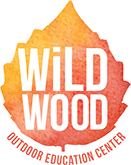 7095 West 399th Street, LaCygne, KS, 66040