The Wildwood custodian is responsible to the Site and Food Service Manager.  This part-time position averages 16-24 hour/week, with occasional evening and weekend requirements.  The custodian will complete the day to day custodial needs of Wildwood: cleaning and preparing cabins, offices, program spaces, dining spaces, and outdoor areas and rental facilities for guests.  Compensation includes hourly rate commensurate with experience and paid time off.
Responsibilities will include:
Responsible for meeting the custodial needs of all facilities ensuring camper and visitor safety and contributing to a positive visitor experience. 

Maintain positive relationships with Wildwood team members and stakeholders.

Responsible for waste management practices that maximize recycling when possible. 

Responsible for well-organized and proper storage of custodial equipment and supplies, camp recreational items and other camper resources.  

Support summer camp operations including camper arrival and departure and program assistance in June and July.

Contribute to seasonal grounds care and other special projects as needed.
Strong support of Wildwood Outdoor Education Center mission and values (learning, stewardship, diversity). 

Enthusiasm to contribute to the unique camp program experience. 

Ability to use Homebase software for scheduling and team communication on your own smartphone or tablet. (Internet access is available.)

Ability to work independently; self starter

Collaborative, flexible and adaptable.

Successful completion of background checks.
We offer flexibility in scheduling with hours varying by season, and a starting hourly rate of $15 hour.
To apply, complete an application at the link to the right.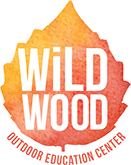 7095 West 399th Street, LaCygne, KS, 66040