All Summer camp sessions are full and registration is closed.
In case you haven't heard, Wildwood is piloting day camp this summer! We are so excited to bring the Wildwood experience closer to home (we are so grateful to be hosted at Unity Village!), offering more camp options for families.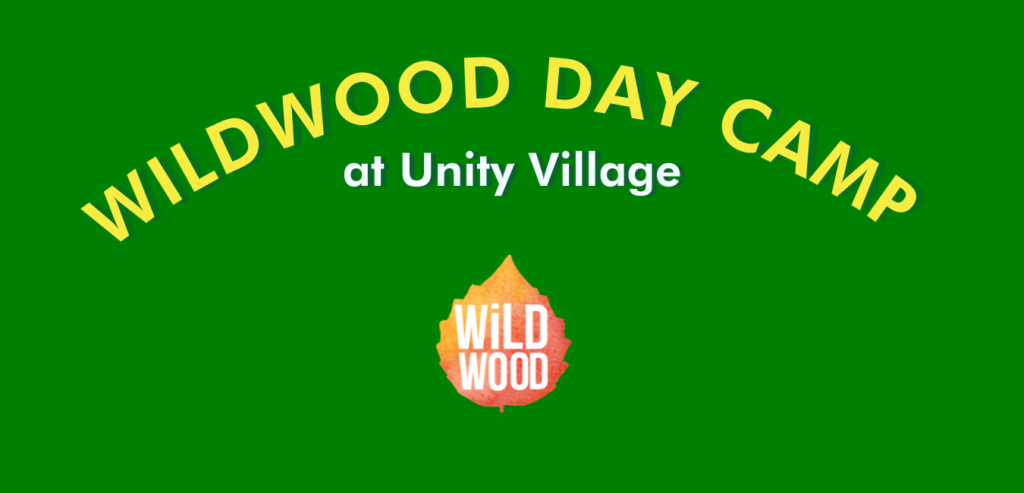 Why Day Camp?
We have wanted to bring the Wildwood camp experience closer to home for a long time! In fact, when we talk to parents about Wildwood, one of the questions we get asked most is whether we have a day camp option.
Wildwood Day Camp at Unity Village offers the camp experience to younger campers! Day camp is specifically designed for campers entering grades 1 to 6, while overnight camp is designed for campers entering grades 3 to 8.
Wildwood Day Camp at Unity Village offers the camp experience to campers (and parents!) who might not choose overnight camp. Day camp offers campers the ability to go home each night.
---
What Will Day Camp Look Like?
Wildwood Day Camp at Unity Village focuses on allowing kids to play and unplug from school and screens. Campers will have plenty of activities to choose from, including fishing, field games, nature study and exploration, crafts, and free play!
Each camp session will run from Monday to Friday. To better accommodate parent schedules, we're offering flexible drop-off and pick-up times. Drop off will be between and 8 and 9 AM, and pick up will be between 4 and 5 PM.
Campers will be provided lunches and snacks on site.
As always, camper health and safety is our first priority. Campers will stay in a group of similar-aged campers and a dedicated counselor for the duration of the camp session. This, along with frequent hand-washing and other safety measures, will be in place to help ensure campers and staff remain healthy. Learn more about our COVID-19 protocols.
---
What is Unity Village?
We are so grateful to Unity Village for hosting Wildwood Day Camp. Unity Village is the international headquarters of Unity. Its located just 15 miles and less than half an hour from downtown Kansas City at 1901 NW Blue Parkway, Unity Village, Missouri.
Unity Village boasts 1,200 wooded acres to play, trails to hike, open space to explore, and a lake for fishing.
---
Who Is Day Camp For?
Wildwood Day Camp at Unity Village is for campers entering grades 1 to 6.
---
Which Weeks Is Day Camp Available?
Wildwood Day Camp at Unity Village is available during the following weeks in 2021:
| Date: | Session Name |
| --- | --- |
| July 5-9 | Session A |
| July 12-16 | Session B |
| July 19-23 | Session C |
| July 26-30 | Session D |
| August 2-6 | Session E |
| August 9-13 | Session F |
---
Will I Need to Send Lunch?
Wildwood will provide lunch every day of camp session, and can accommodate most dietary restrictions.
---
Is Financial Assistance Available?
Yes! Financial assistance is available for all families. The financial assistance form is included in the camp enrollment form, and consists of a few simple questions. If you need help with enrollment or have questions about the process, please email us at info@wildwoodctr.org or call us at (913) 738-9067
---
Can My Child Enroll in Day Camp AND Overnight Camp?
Yes! Parents and guardians CAN enroll campers of the appropriate age in both day camp and overnight camp. Just choose the session(s) of your choice during enrollment.
Financial assistance will be provided for only one session.